Operational Support
We give your business the best start it can have by ensuring that in the first few weeks of opening your clients think you've been open for years!
---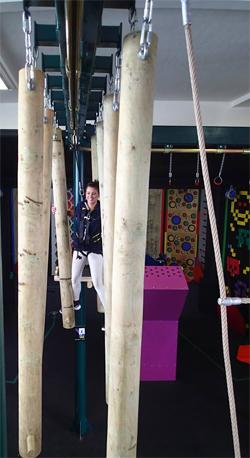 Across all leisure sectors the highest risk of accidents is in the first few days of opening and by working together with you and your instructors we can protect your business from potentially chaotic opening days.
Policies and procedures written before opening will often need amendment following the first few weeks of operation. By working together with Vertex during this period we can ensure that they are dynamic documents responding to the inevitable changes that will arise during this period. We will work with you to ensure that you are confident that your facility and instructors are operating as safely and efficiently as possible ensuring that your clients have the best possible experience.
Vertex, Steve and his team, have been exemplary in both advising us and supporting us through the start up, training and on going monitoring of our adventure sports attractions at RockReef. Their training embeds both a safety culture and a comprehension of delighting customers and colleagues with the equipment and behaviours available. Vertex are exceptional in working towards solutions and not presenting "safety" as a barrier to achievement but as a means and discipline to achieve the best possible results, and ensuring that we delight our customers and colleagues.
- Rory Holburn - Director of Openwide International & Rock Reef
If you are interested in Vertex supporting you and your staff during your opening few weeks then use our Contact Us page, or give us a call on 01929 480 920