News Bulletins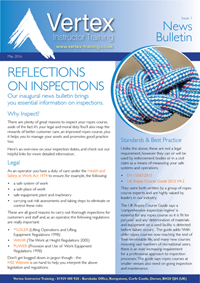 We're pleased to announce the launch of our regular news bulletins (3MB pdf). We hope they will offer you useful information about the industry we all work in.
Our first bulletin offers a brief overview on inspections drawing information from EN15567:2015 and the UK Ropes Course Guide.
It's been designed as a snapshot of what you could consider when managing inspections for your facility.
If you want to get into the finer details then we'd encourage you to follow the links in the bulletin as well as speaking to your inspection body.