DMM Product Recall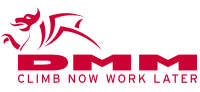 DMM Product Recall - 14 September 2015
DMM are issuing a product recall, subject to user inspection.
The document on their website details the products that are affected by the recall and contains instructions to identify whether or not an affected product should be returned to DMM.
Please visit DMM's website here to read the document in full to know what to do.
Their priority is to raise awareness and to finalise their logistics and returns process. They will release another statement in the next 48 hour containing details of the recall returns procedure.
You can monitor their website for further information and Vertex will issue an update once it is released.